Barford Lakes Day Ticket Fishing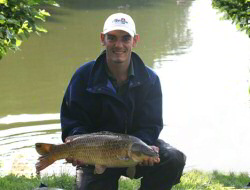 We look forward to welcoming you to day ticket fishing at the Barford Lakes Complex. Our main day ticket lake is a mixed coarse fishery and we have an excellent stock of carp up to the high teens, tench to 6lb and bream to 10lb and some quality roach and rudd to just under 3lb.
This combines with the beautiful setting and peaceful atmosphere to make for a great fishing experience. Whether you are an expert angler, fish for pleasure or are a beginner, we are sure you will enjoy your fishing experience at Barford Lakes, and we are always happy to give advice and guidance on the best swims and fishing techniques to help make your day a success!
Before fishing at any of the Barford Lakes venues, please take the time to read the day ticket rules as these will apply during your time here.
Availability
The Barford Lakes Fishing Complex is open for day ticket fishing throughout the year. Over the winter months (October - March) there are various lakes at Barford open but only from Tuesday to Friday for day ticket anglers. Please check which lakes are available before fishing.
Winter Opening Times
October - March - Daily Opening Times:- 8am - half hour before dusk.
Open Tuesday - Saturday, - Various lakes at Barford (Top, Match and Pleasure). Please telephone for which lakes.
CLOSED on MONDAYS (INCLUDING BANK HOLIDAYS)
Sundays: Shop Open 8am - 9:30am (Day Ticket by arrangement)
Prices
Adults: £8.00
Juniors: £6.00
Beginners Session (training lake only): £2.50
Mid Week Concessions:
OAP and Registered Disabled: £7
Peg Share Discount
Family Ticket (2 adults and 2 Under 18ís sharing two swims): £20
Peg Share (Adult and Under 18 fishing same swim) : £10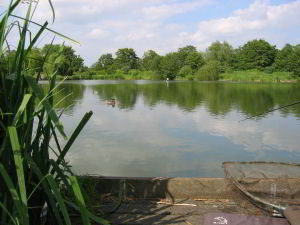 Day Ticket Lakes
Day ticket fishing is available on The Pleasure Lake and Top Lake at the Barford complex all year round. There are various lakes available over the Autumn, Winter and early spring.
You may also fish the Training Lake on your day ticket. This lake, which is very well stocked with small carp, brown goldfish, roach and rudd, has 7 pegs and is ideal for teaching new anglers and also for redeeming yourself if you haven't had any luck in the main lake! It's a bite a chuck!!
Facilities
On the main site at Barford there are ladies, gents and disabled toilets. Day tickets are sold from the Barford Tackle Shop which sells bait, a range of tackle and hot and cold refreshments. A range of confectionery is available from the shop and ice creams can also be purchased.
We sell EA Rod Licences and can offer a rod and tackle hire service for beginners.
Anglers are able to check which lakes are available on the What's On Page on this site or can telephone the office on 01603 759624 during shop opening hours.